Photo Album and Slide Show Page
I recently have acquired a digital camera and before that I had a scanner.
I am still working on how best to showcase the images that I have. The two things I want to be able to do, but have not yet found the program to do this, are to be able to have a virtual album and to present web pages. At the moment the best things I have found are a slide show program and a presentation device, from Real Networks, called Real slide show. These are the people that bring streaming audio and video to the web with real player. Real Slideshow gives you the opportunity to put photos together and stream them. Streaming means sending bits of the presentation (either audio, video or pictures) bits at a time instead of waiting till the whole thing has download to show it. It works by downloading a portion into memory and then starting to play it while continuing to download more.
Any way here some examples of both. Sign my guest book and tell which format you think is better or of any other products that display digital photo's on the web. Enjoy!!!!!
---
ANNA'S EASTER TRIP
I had my niece stay a week with us during the Easter holidays. Here is a slideshow of here visit done with Ulead Photo Explorer. Click here to start. (Don't forget to tell me what you think!!!)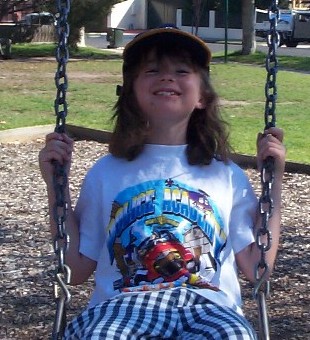 ---
Coming Soon.
Lidia's 21st birthday party (My 25th and My Brother-in-laws 27th Birthdays). We got a lot of photo's of the party and I am in the process of putting it together. (Will probably do this with Real Slideshow).
My trip to the US (Boston). I am going to the US for work and will be taking my camera to document the journey.
---